ABOUT US
J. Y. Data Recovery Services (SHRADHA TECHNOLOGIES) was Established in 2003 specializing in Computer, Laptop, Server installation Sales & Services supports.
In 2016 We Started Data Recovery Lab with a huge experience of the years in it fields, Our prime focus on the data recovery and destruction Data from the most of electronic data storage devices.
We Provided Certified Forensic Data Recovery Process at our Lab with 100% peace of mind Because we know a value of data , we provide Computer, Laptop hard disk, external hard drive or any kind of other storage media data recovery. J Y Data Recovery is Innovative data recovery services by continuously expansion new methods of retrieving from a wide amount of data loss cases.
The Wide spread of use of Computers and other Digital devices has resulted in a significant in the number of different media types that's used to store Data files. In addition to media types such as hard drives ,magnetic drives flash memory cards Which are very popular in data storage used commonly All the different media types contains a several types of file system and unique types of algorithm to store data in media.
A data file is a collection of information logically grouped into a single entity and reference by unique name, such as a filename. A file can be of many data types, including a document, an image , a video, or an applications. Successful forensic processing of computer media depends on the ability to analyze and Recover the file stored in media.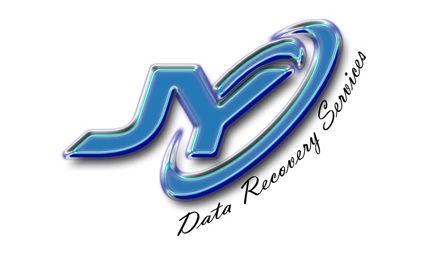 Our Valuable Clients
Higher Success rate
We already have special forensic knowledge and wide verity of scripting and special unique types of algorithms to performing data recovery process to recover very precious data of our client. Our Engineers are performing continuously evolving new method of retrieving data.
We have done many successful recovery on drive sent to us after failed recovery experiments by others. Our services are very fast reliable with a superior technologies & Cost effective data recovery service available at us. We have a wide verity of hard disk inventory that consists for data recovery case more successful.
Clients Data Doped As Confidential
We Respect our Clients Data Privacy & Confidential Once Data deliver to Customer then after we follow secure erase method system for wipe out it.
No Data No Charge Policy
Our Policy is No Charges wil be made by us if Data Recovery is Not Possible in the worst situation where no data is recoverable because of worst surface issue or hard drive tempered by third party etc. there will be No charge by us.
Facilities Of Our Lab
Class 100 Clean Room facility to Handle Physical Media Damages case easily.
Worldwide Forensic standard equipments And a special Algorithm software for recover data from Logical, Physical, Electronic or Firmware Damaged Hard Drives.
Check for Warrant status Of Hard disk & Get the Permission from Your manufacturer in case we need to Open hard drive, PCB, Or External Casing .Our Company wil Give You The Certificate from our side for Claiming warranty replacement.
OUR CERTIFICATES

Saurashtra University
College of Computer Sicence
Post Graduate Diploma in Computer Science & Applications